SOAP Note Example for Mental Health Care Professionals
UPDATED WITH 2013 CPT CODES

SOAP notes, are a specific format used for writing a progress note. This packet of 8 professionally created SOAP notes and Progress Notes can be downloaded and customized with your letterhead immediately. These notes were created for mental health care professionals: counselors, social workers, psychologists etc. They were created in Microsoft Word and are Windows and Macintosh compatible.These notes are streamlined to make the job of documenting your therapy sessions quick and easy and therapeutically sound.
Click the Buy Now button below to purchase this packet of SOAP Notes for only $15.97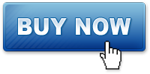 Don't have Microsoft Word – Not technically Savvy?
No problem, if you are looking for basic forms and do not need to add your letterhead or can use a STAMP to add your name and credentials then this kit will also work perfectly for you. Just print and use as is.
Here a SOAP note example refers to documenting the following data after your session:
Subjective – referring to what your client tells you
Objective – What you the clinician observed especially regarding the subjective
Assessment – Your clinical assessment, bridging the objective and subjective
Plan – Your clinical plan, recommendations, interventions etc.
The SOAP notes and progress notes included in this professional package are formatted for both printing out and writing notes by hand or typing on your computer (aka automated notes).  The package includes separate note templates for:
 Conjoint sessions
 SOAP note format
Progress note alternative format
Each clinical note has a separate section to document or check off:
Client name, date and time of appointment
CPT code for the service rendered
Mental status etc.
Danger to self
Interventions
Response to intervention
Client concerns
Fees collected
Next appointment
and more…
This package of 8 Professional SOAP notes and Progress notes can be downloaded now for $15.97  and come with a risk free, 30 day guarantee. Click Here to see a sample of the form.
Click the Buy Now button below to purchase this packet of SOAP Notes: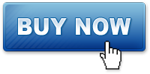 All forms are created in Microsoft Word and are for immediate download.
Here is a SOAP note example:
S. CL stated, "I've been feeling more anxious this week."
O. Counselor observed the client was wringing hands, having difficulty concentrating, and spoke rapidly. CL described fear of losing her job and housing. CL also reports drinking 3-5 cups of caffeinated coffee daily this week.
 A. Based on CL report and this counselors observations CL's anxiety has increased in level of severity but continues to meet criteria for GAD.
P. Made referral to primary care physician for physical exam to rule out thyroid or other medical condition. Continue to address therapy goals of reducing anxiety through CBT. Add goal for nutritional therapy. Client reported she will practice relaxation exercises daily, cut back on coffee and replace with water.
Download the 8 template SOAP Note and Progress Note Kit now and receive the following templates:
SOAP note for printing out and handwriting note
Automated SOAP note for typing on computer
Conjoint SOAP note for printing out and handwriting note
Automated Conjoint SOAP note for typing on computer
Progress note for printing out and handwriting note
Automated Progress note for typing on computer
Conjoint Progress note for printing out and handwriting note
Automated Conjoint Progress note for typing on computer